Entertainment
Live Music, Sports, & Spirits
Live Entertainment every Friday and Saturday!
Cardo's Pizza & Tavern provides live music each week where we bring in to most popular bands in Central Ohio. Check below for to see the latest schedule.
Brad Moore

Wed. 19 Aug, 2020 (6:30 pm - 9:30 pm)

Live Music

Live music with Brad Moore Come on out and enjoy the acoustic performance of Brad Moore while eating some delicious pizza and having your favorite drink.

Michael Robinson

Thu. 20 Aug, 2020 (6:30 pm - 9:30 pm)

Live Music

EVERY THURSDAY NIGHT!!   Michael Robinson's acoustic performance is every Thursday Night starting at 7:00pm to 10:30pm.

Tim Owings

Fri. 21 Aug, 2020 (7:00 pm - 10:30 pm)

Live Music

  Tim Owings has been entertaining crowds in and out of Ohio for over 25 years. He's been apart of bands such as Trixx in the 80's and then in Shock Tu and Nurse Ratched in the 90's.  He decided to put together an acoustic act to give him the freedom of doing a more diverse catalog of material. While he is an acoustic act, he has incorporated a drum machine and with his ripping harmonica solos and dynamic vocal range you'll think you're listening to a whole band.  He has a huge catalog of recent hits as well as great classics. His interaction with the crowd is unmatched as he throws his sense of humor into the mix. 
Whether it may be a holiday event, brewery event, major sporting event, etc will have it listed here!
Cardo's Pizza & Tavern provides entertainment where we host events such as a brewery tap takeover, special holiday events, run specials during major sporting events, and much more. Check below for to see the latest schedule.
At Cardo's Pizza and Tavern you will find the perfect atmosphere for taking in your sporting events. We deliver major sporting events for your enjoyment on our 119 " High Definition TV and other screens thoughout the Tavern. When your looking for a great hangout to be with friends and family keep us in mind and remember this; There is no cleanup messes after your done! So bring your friends. Bring your family, and bring your good times to Cardo's Pizza and Tavern and let us provide the food and fun.
At Cardos Pizza and Tavern you can play all your favorite Ohio Lottery Games! Play Keno while watching your favorite sports and enjoying good times with friends. KENO is a simple, fun and fast numbers game. And it's as easy to learn as it is to play. The new KENO game simulator and betcard demonstration can be viewed on the Ohio Lottery's web site HERE
All games are subject to Ohio Lottery rules and regulations and you must be at least 18 years of age to play. All images depicted on this page of games, logos, titles are trademarks of the Ohio Lottery Office. Visit the Ohio Lottery website for rules, regulations, and discriptions by clicking HERE.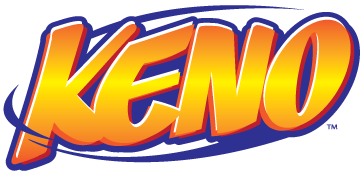 Get the latest news and best deals to your inbox!
contact us
Address
7897 Refugee Rd, Pickerington, OH 43147
Phone
(614) 834-8101
Email
cardospizzaandtavern@gmail.com
Hours of Operation
Mon 4:00 pm - 11:00 pm
Tue - Thu 11:00 am - 11:00 pm
Fri - Sat 11:00 am - 1:00 am
Sun Noon - 10:00 pm