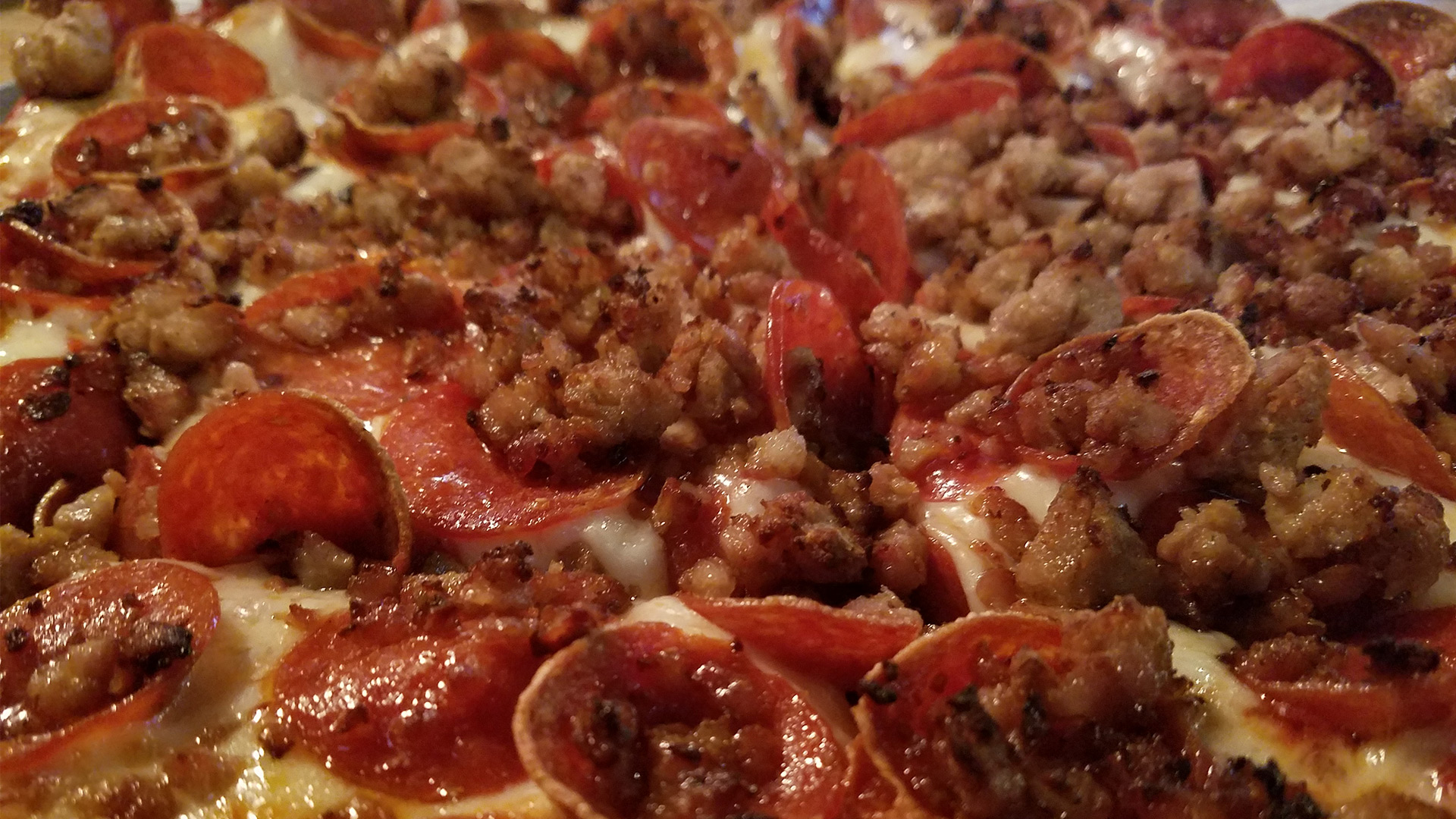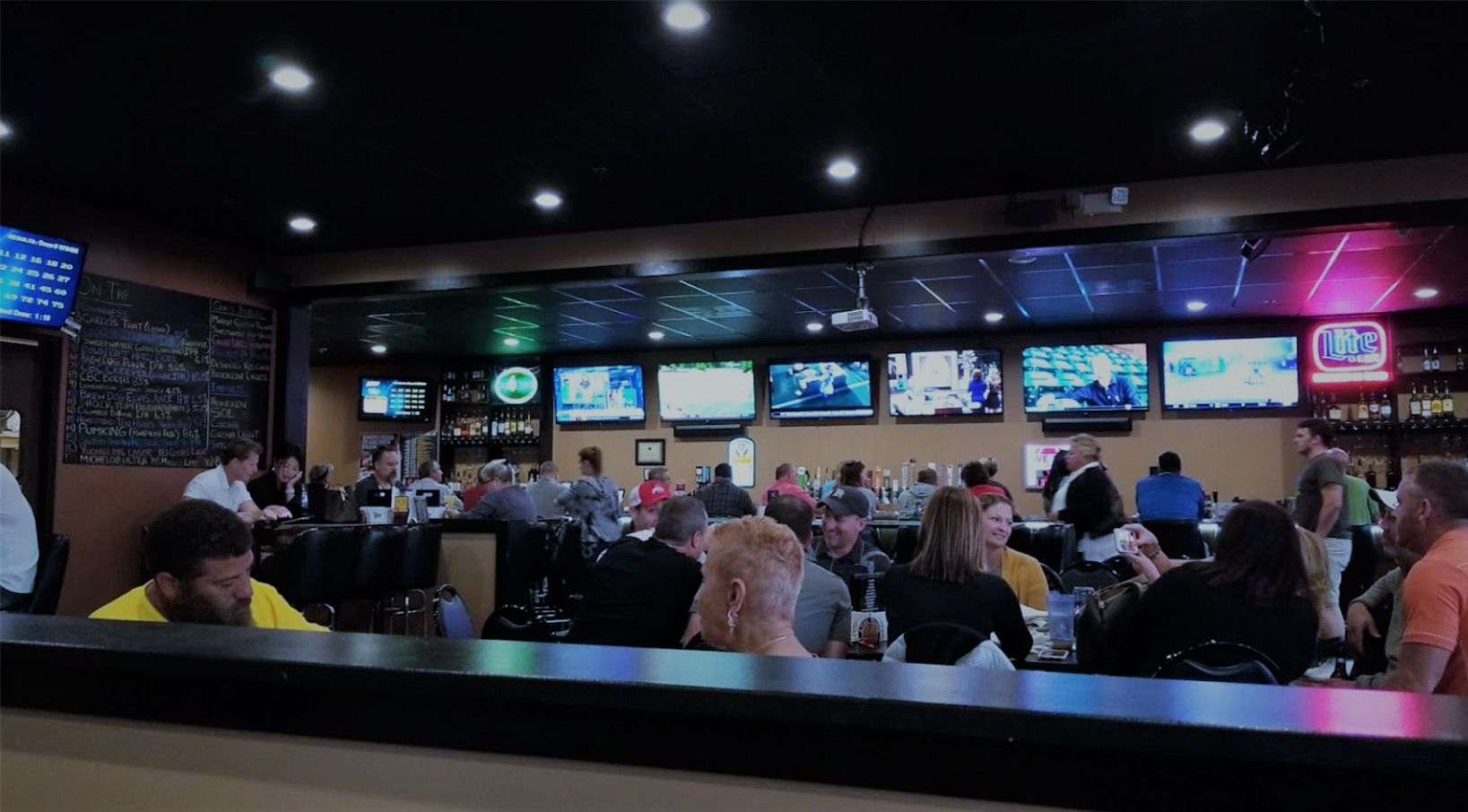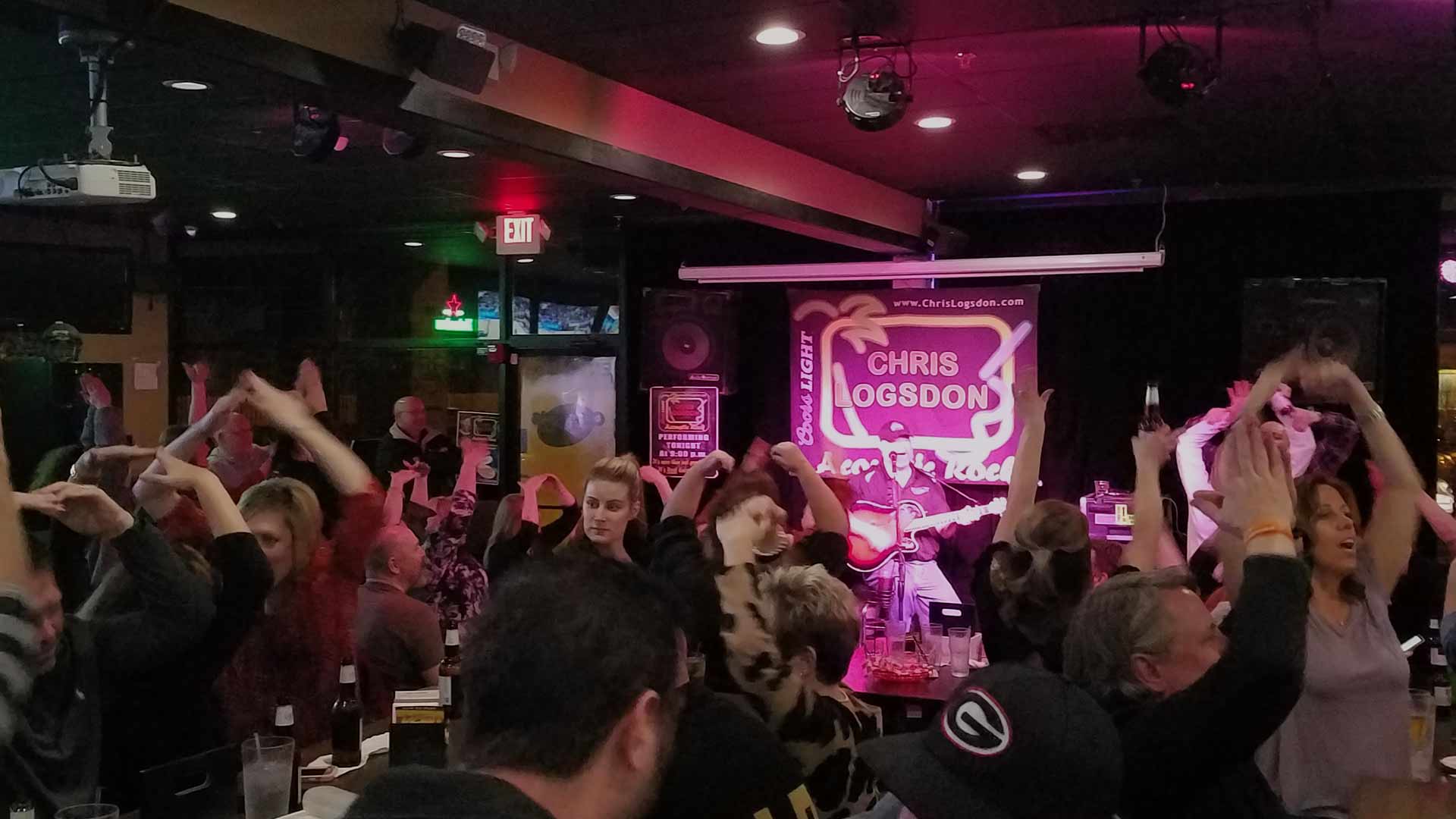 Congratulations! You have just arrived at the Cardo's Pizza and Tavern site. The place for friends, fun, food, and good times!
Cardo's Pizza and Tavern strives to provide guests with an experience rarely seen from a Pizza Tavern. From our ingredients to our culinary execution, we provide only the best. Enjoy a Cardo's pizza done right, or venture into something new like our Lasagna or wonderful Chicken Parmesan. Enjoy our fresh sauce spun wings or any of our mouth-watering sub sandwiches.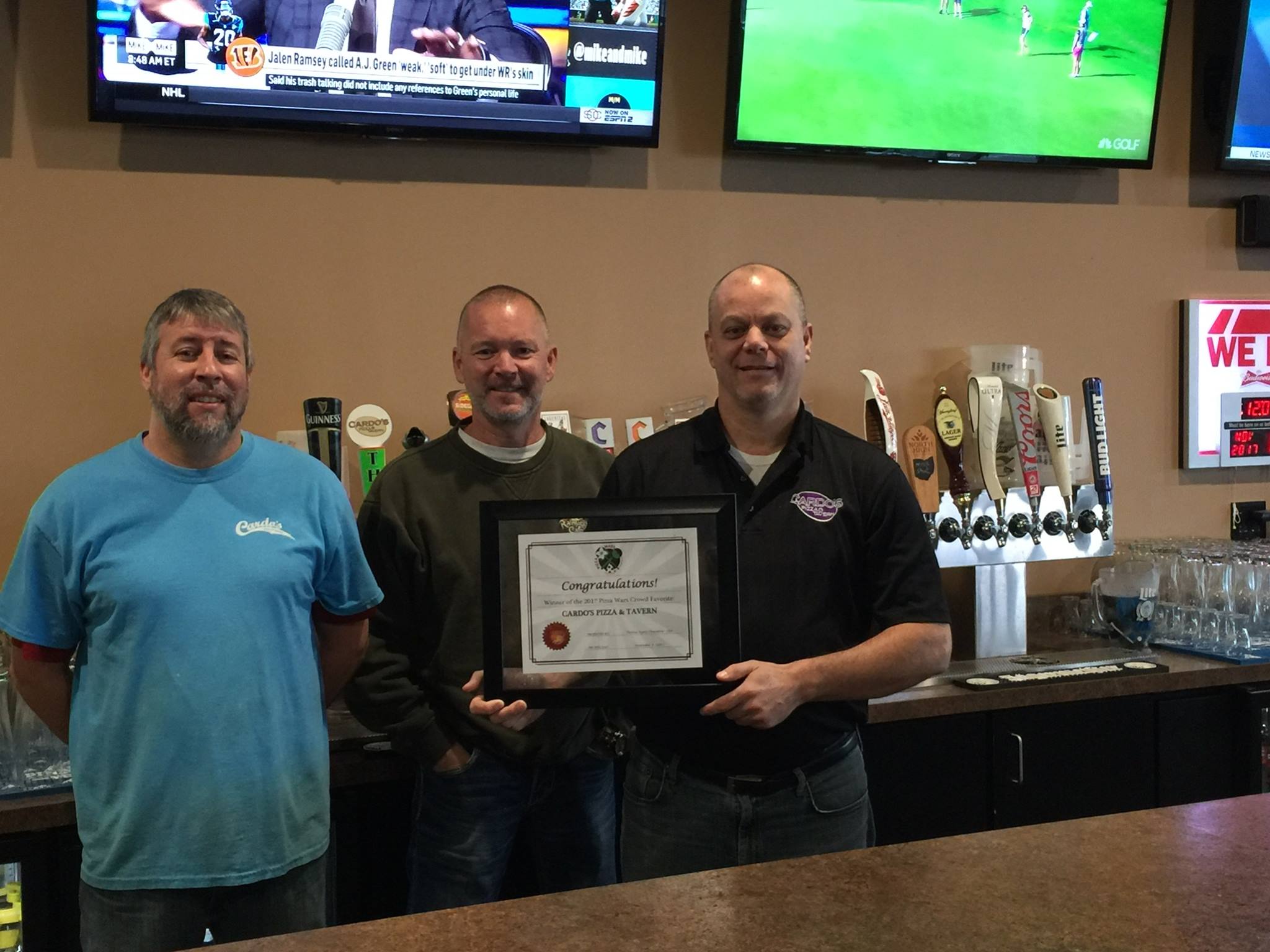 Daily Specials
Great deals on some of our favorite Grub!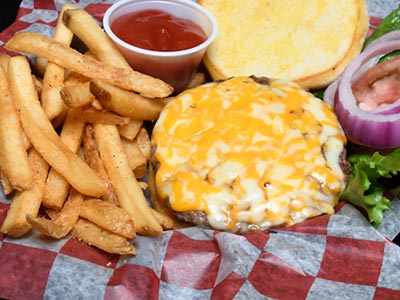 Tavern Burger
$6.99

Our 1/3 lb. Angus burger seasoned to perfection with your choice of provolone or jack/cheddar cheese. Served with crispy french fries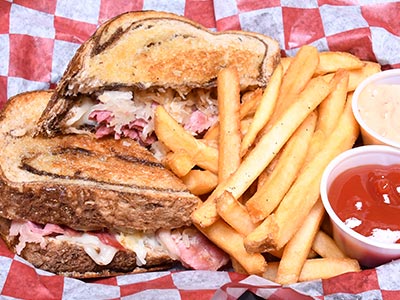 Reuben Grill
$7.99

Corned beef piled on grilled rye bread, topped with sauerkraut, provolone cheese and our own dressing. Served with fries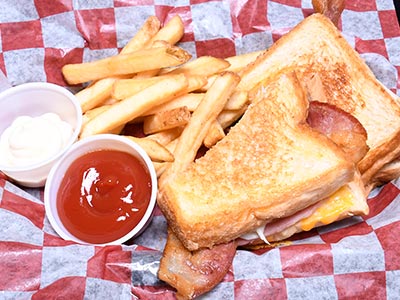 Grilled Club
$6.99

Grilled Texas toast topped with jack/cheddar cheese, ham, turkey, bacon and a side of mayo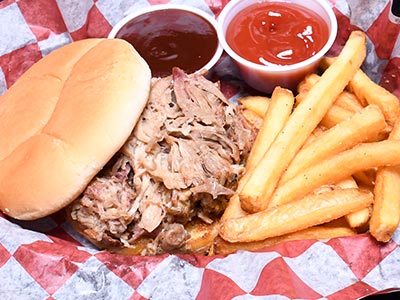 Pulled Pork
$6.99

Tender pulled pork seasoned to perfection and mixed with our special BBQ sauce.
Served with fries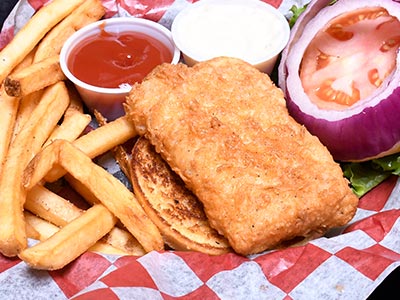 Fish Sandwich
$6.99

1/3 lb. Atlantic cod fish filet lightly coated in our secret in-house batter and deep fried to perfection. Served with fries
Firkin Fridays!
The Firkin Fridays Winter Series has been announced and is kicking off January 18th with Homestead Beer Co., followed by Barley's Brewing in February, and Columbus Brewing Co. in March.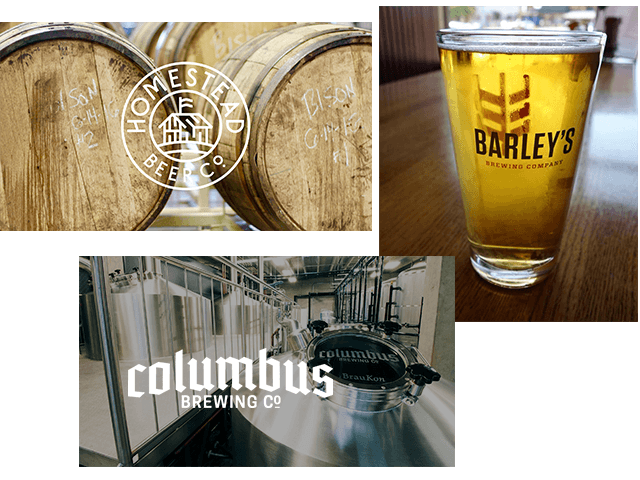 Love Cardos! Always the best service and hospitality. Our favorite local place to visit hands down! We will be returning customers for years to come.
Awesome pizza at reasonable prices, good fast service, and a nice family friendly atmosphere for a place that serves alcohol. Highly recommend Cardos!
Always enjoy coming to this family owned place whether for a quick bite or for a casual night out with a big group of friends. Good food at reasonable prices. And always friendly staff no matter how busy they are.
Get the latest news and best deals to your inbox!
contact us
Address
7897 Refugee Rd, Pickerington, OH 43147
Phone
(614) 834-8101
Email
cardospizzaandtavern@gmail.com
Hours of Operation
Mon 4:00 pm - 11:00 pm
Tue - Thu 11:00 am - 11:00 pm
Fri - Sat 11:00 am - 1:00 am
Sun Noon - 10:00 pm